Several groups of Wheelers made the most of the January sunshine this Sunday, with a big group meeting at Club HQ and then splitting for two different club rides, and another group heading to Leicestershire for a Cyclocross excursion.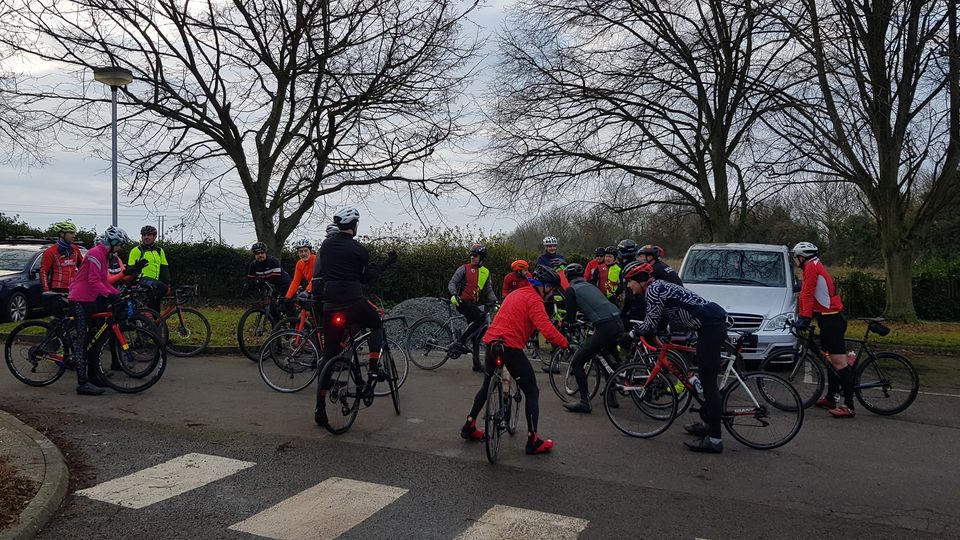 Around 30 riders met at the club HQ on Shakers Lane with around half heading westward on the Espresso, our longest group ride at around 50 miles. This week's route looped around Newmarket and stopped for coffee in Fordham.
The other half of the riders meandered up and around King's Forest following an off-road route on mixed terrain – gravel, grass tracks and sand. The ride stopped at the excellent pop-up cafe in Cavenham village hall, before heading back to Bury via West Stow and Fornham, for a ride of about 36 miles.
West Suffolk Wheelers have a number of club rides throughout the week, and other training and social events such as yoga and tri-fit. It's also our 100th Anniversary Year, so look out for more news on special events over the course of 2022. If you have questions or are interested to join, you're welcome to email membership@westsuffolkwheelers.org .