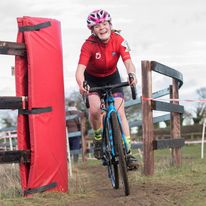 Ladies ride re-scheduled from 5 June – deferred owing to poor weather
Megan Free and Sara Hale of West Suffolk Wheelers will be leading a ride for all past, present and future ladies of WSW. This is the West Suffolk Wheelers centenary year, and we are keen to share the joy of cycling and triathlon to the wider community, and build a larger, more active and diverse membership.
The ride will start at 9.30am on Sunday 26th June from Maglia Rosso Cycle Centre & Cafe in Hawstead – a short bike ride from Bury, which also has plenty of parking for anyone wanting to drive over. Riders may choose between a 22 mile loop to Lavenham and a 10 mile loop around Hawstead.
Both will be relaxed rides offering a chance to meet new people and gain confidence riding in a group – and a no drop policy.
It is to encourage ladies of any ability to meet each other and gain confidence to ride with others. It will start and finish at Maglia Rosso so we can enjoy much needed tea and cake afterwards!
We look forward to seeing you there – if you have any questions you can message Megan on Facebook.