It was our third week back at training today and our first encounter of autumn weather. As we arrived the heavens opened. Thankfully our use of the rugby club is not limited to the field and the planned run/bike activities were replaced with a strength and conditioning session for the younger group and an aerobic and anaerobic interval set in the gym for the older members. After a quick dash over to the sports centre the afternoon's training was finished off with a kick session in the pool.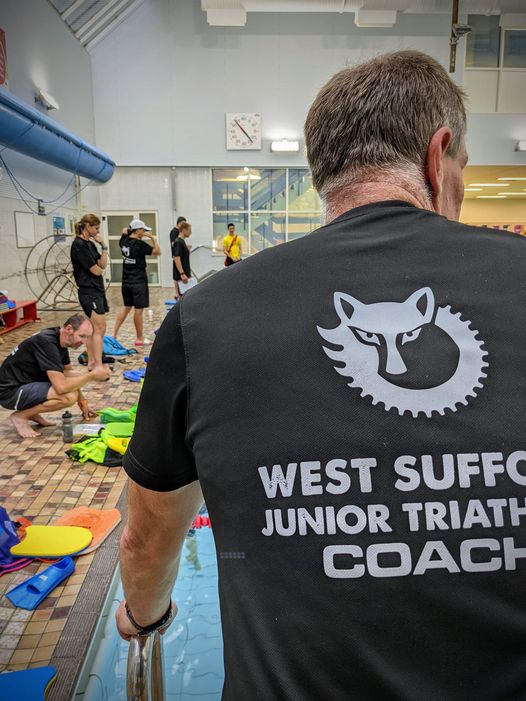 We had 16 junior members attend today's training but we have capacity to take on more.
Our team of dedicated coaches provide several triathlon training sessions across the week (during term time). Open to all junior members, (8yrs+) if you want to find out more please get in touch at juniortri@westsuffolkwheelers.org.
Bike/Run Session

Sunday 14:15 to 15:30
Top Field, Bury St Edmunds Rugby Club, IP33 2BL
Swim Session

Sunday 16:00 to 17:00
Main Pool, Bury St Edmunds Leisure Centre, IP33 3TT
Swim Session

Thursday 18:30 to 19:30
Main Pool, Bury St Edmunds Leisure Centre, IP33 3TT
Open to advanced junior swimmers ONLY