Castles and rain were the dominating talking points at both regional, triathlon venues this weekend.  Appalling conditions eventually cleared early Saturday morning for the start of the 'Castle on the Hill' – Framingham junior triathlon but the wet surface meant the tough, undulating bike and run sections were even more challenging.
Representing our juniors in Tristar were Ella Stewart and Molly Murphy (who thoroughly enjoyed her first triathlon)
Tristar 1s were Isabel Moore, Jonathan Etherington, Megan O'Brien and Sam Brook.
Stuart Adam, Libby Maskill-Mills, Thomas Verzijl, Jessica O'Brien and Sophia Sauvage were our Tristar 2s
In Tristar 3 were Oscar Woodward, Rhiannon O'Brien, Stephen Herlihy and Kathleen Adam.
Finishing off the event in the Youth category were Kirsten O'Brien, Annalise Verjzil and Jennifer Adam.
Whilst we didn't have any podium finishes this time round, the recent focussed emphasis on bike training on grass was certainly evident and lead coach, Neil O'Brien, was extremely pleased with everyone's efforts and progress.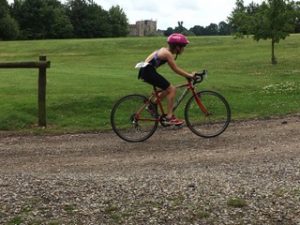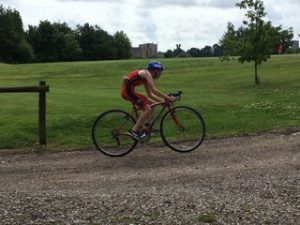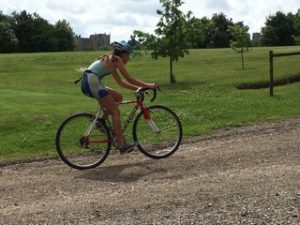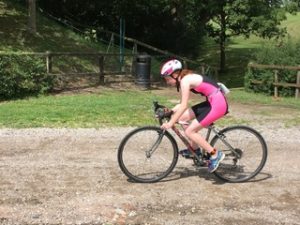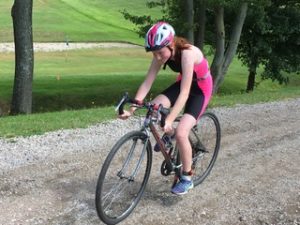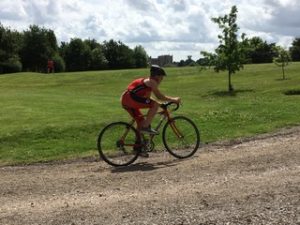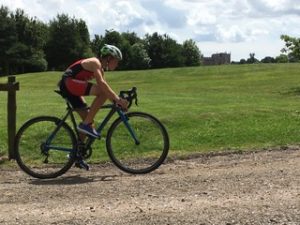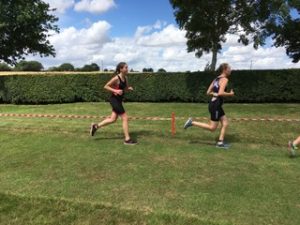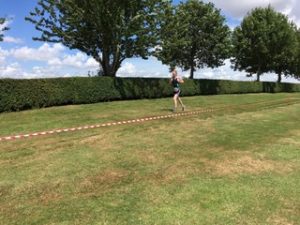 Click here for full results Castle on the Hill
It was deja vu Sunday morning at the Kimbolton Triathlon as the Castle was just about visible through the pouring rain.  This was the venue for both the Seniors, who were off early doors, and Juniors who competed in the afternoon.
The rain didn't ease during the morning and made the bike section, which had a nasty little climb towards the end, even more demanding.  The 3 lap 5km run round the beautiful grounds was mainly flat and allowed for some quick times.
First Wheeler across the line was Pip Moore in overall 3rd (not bad for an oldie when you consider the combined ages of 1st and 2nd still fell a few years short).
The unstoppable Laura Brown saw her top the podium as the quickest female home.  The event was also Triathlon England Eastern Region Sprint Championship which meant Laura also claimed the senior female title whilst Pip received top male veteran.
Unfortunately, the rain forced the organisers to the cut the bike section from the junior's race which meant it became an Aquathlon (swim & run).
At last Ella Stewart broke her long run of second places to claim top spot in the Tristar category.  Isabel Moore finished off the day's medal haul for the Wheelers with an impressive 2nd place in Tristar 1, narrowly missing out on 1st by tenths of a second.  Sam Blackwell continues to build on his excellent performances and posted one of the quickest run times of the day.
Click here for full senior results Kimbolton Castle – Seniors
Click here for full junior results Kimbolton Castle – Juniors
Kimbolton Photos courtesy of Craig Stewart
In other Triathlon news, Paul Turnill competed in the Nottingham Outlaw.  His initial 12hour target was smashed when he crossed the line in 10hours and 57mins, placing him in 165th place out of 1018 finishers.