Scott Williams was also in action at the Nottingham Outlaw 1/2 Ironman on Sunday.  He completed the course in a new PB time of 4.50.51 to come  18th out of 100 in age group and 90th overall out of a large field of 1220.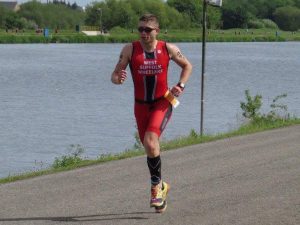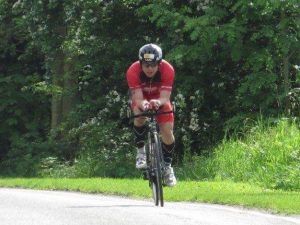 click here for full results Outlaw
Matt Shingleton has given a quick overview of his race on Saturday at Hanningfield (just south of Chelmsford) in the Standard Distance race.
Nice clean lake, 2 lap course. About 90 starters in the Standard distance, the Sprint started after just afterwards.
Short transition to start a three lap bike course. All quiet roads, about 5 left hand turns all safe and fairly flat. Saturday was windier than expected and Matt used the wrong front wheel and got blown around a bit. He said he only had himself to blame for that one.
Run was two laps, all cross country around a beautiful nature woodland area.
Plenty of marshalls and well run by East Essex Tri.
Coming out of the water approximately 6th Matt was a little confused by his 22min swim time for 1600m. He was able to overtake a couple in transition, one on the bike. Came into transition 2 with numb fingers from the cold and needed to get a BTA official to unclip his helmet as he was unable to grab the clips! Overtook one guy on the run but had no idea how many were in front, so pleasantly surprised to find he was 2nd overall.
Only an hour and a bit away and a great location for a low key race. Well worth attending another year.
click here for full results Hanningfield