For the second year running, Trinity Park in Ipswich hosted the UCI Masters Cyclo-Cross World Championships. Organised by Steve Grimwood with help from an army of volunteers from across the region represented by the Eastern Cyclocross Association, the event hosts races across 5-year age groups from 35 upwards.
This year's event ran from Thursday 1st December to Sunday 4th December. The first WSW rider (on Friday) was Peter Golding in the 65-69 category, who had a great ride – beating many of his usual British rivals – to finish 7th. Paul Watson was riding well in 11th place in the 60-64 category before being caught in a crash in the long sandpit, then battling back up the field to finish 23rd.
Stephen Brook rode in the 45-49 category on Saturday – more concerned with battling local rival Steve King from SDCC than getting anywhere near the podium, his peak position in the race was on the start line – since he was gridded 7th! (gridding positions for all races were random, since with an international masters field there's no fair way to grid riders according to ranking or ability).
Sunday was the final day of competition, with Laura Prime representing WSW in the 35-39 age group (along with local Eastern riders Elvita Branch and Alison Hogg) finishing 7th.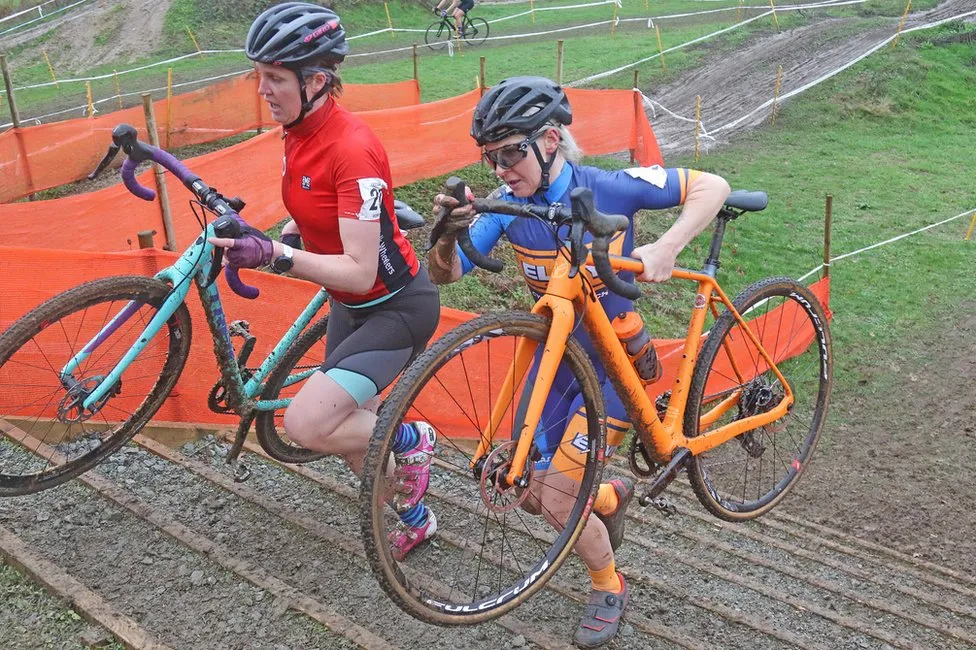 You can read more about the event (including pictures of Laura in action) in this BBC News story.
While the main event was for Masters athletes, there were supporting events for Youth riders and those with additional needs and intellectual disabilities. Sam Brook rode for WSW in the U16 race, finishing 3rd.