West Suffolk Wheelers & Triathlon Club hosted round 11 of the Eastern Cyclo Cross League on Saturday, and for the first time, Hardwicke Heath was the venue for what turned out to be a spectacle of superb racing from riders across all age categories, from clubs local, regional and beyond. The course itself was very well received by racers, spectators and British Cycling officials alike and presented competitors with a very fast, largely flat, open and free flowing course taking in some technical wooded sections along with the more traditional sharp switchbacks and dismounts and, of course, a chilling and brisk wind.
Suiting the faster speed merchants, ride of the day went to Mike Bowen in the Mens 50+ and Women's race. Mike spent the entire race at the pointed end of proceedings jockeying with Jimmy Piper of Team MS Society for top spot, only losing out for a spirited second place in the last 400m and finishing just 8 seconds off top spot.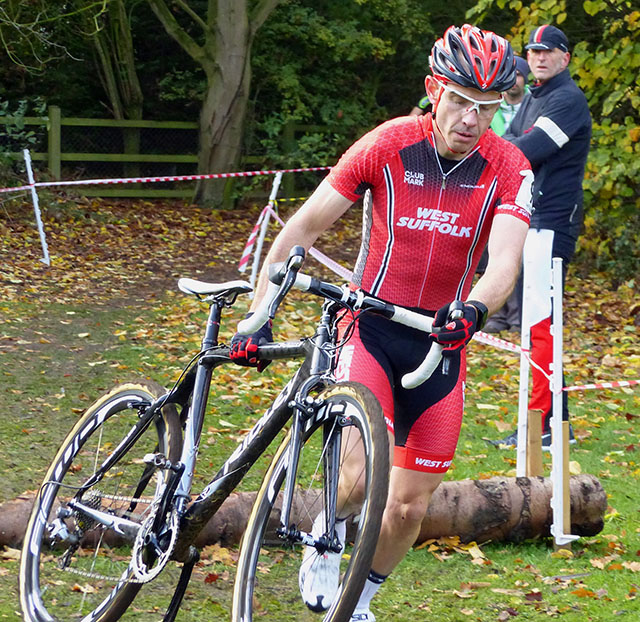 Wheelers still managed 2 in the top 10, with the ever present Paul Watson pulling a sprint finish for 10th spot, just 1 second off 9th place and fully 44 seconds in front of 11th. Adrian Grimwood continues upwards, and will be very pleased with 32nd, more so having this week bettered club mate Barry Denny who finished in 40th. Another inter club tussle saw husband and wife team of David Griggs and Tracey Griggs pushing each other along, with David crossing the line as 40th Vet and Tracey 13th  Woman. Paul Chapman put up a spirited performance to finish in 56th.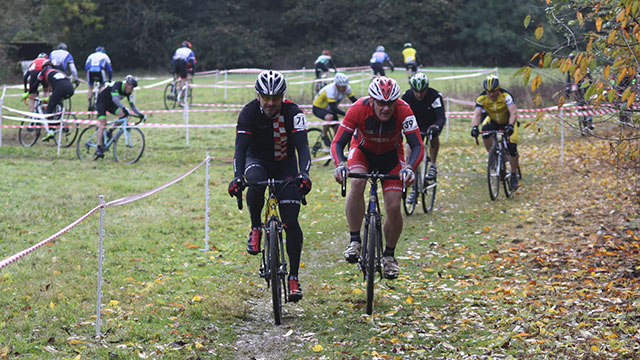 The club was well represented in the hour long Senior /Junior event, with road racer Jake Towler enjoying his time off road to take the flag in 36th, followed by Clement Wallace (50th), triathlete Darren Sharman (54th), Harry Shingleton (58th), Scott Williams (60th).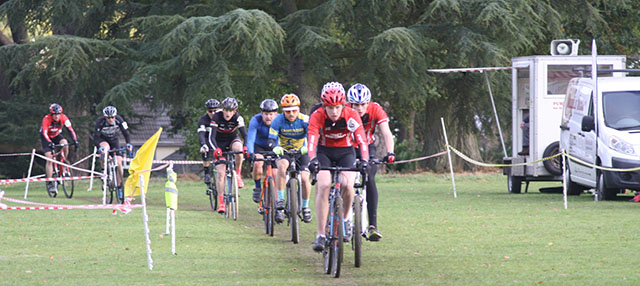 The club's younger riders also put in the effort, with Oliver Griggs 43rd in the Youth/U14 race, Megan Free 60th and Emily Waller 61st in the same race.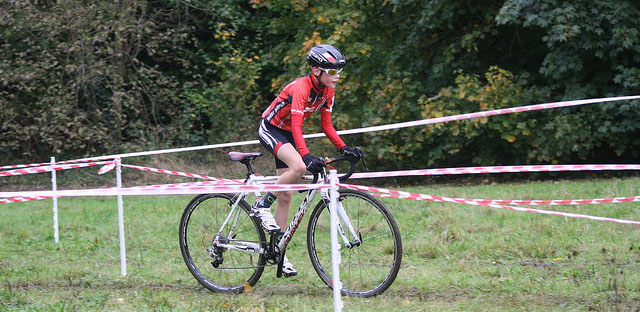 Harley Gregory had a good day, finishing 5th in the U12, with Matthew Waller 18th. In the U10s, Fraser Gregory (8th), Samuel Blackwell (12th), Caris Gregory (18th) Sophie Griggs (25th) and Lucas Denny (26th) all very much enjoying the experience.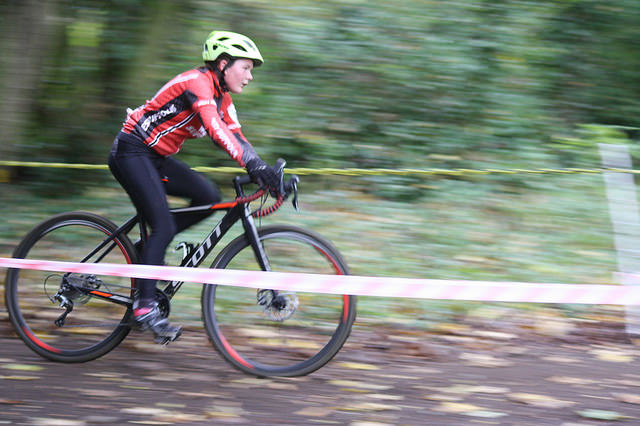 Finally, the Veterans' 40-49 race was its usual feisty affair, Matt Denny giving nothing away to finish strongly for 27th in a very competitive field, followed closely by Matt Shingleton (29th), then Richard Stiff (37th), the lively Stu Grand (39th), Richard Carrington (46th) and William Key (58th).

Full credit for the day to organiser, Wheeler Giles Prime, ably assisted by Stu Grand and a dedicated team of cyclo-cross enthusiasts both from within and out of the club, and the parks team at Forest Heath and St. Edmundsbury District Councils whose invaluable assistance contributed to the event's success.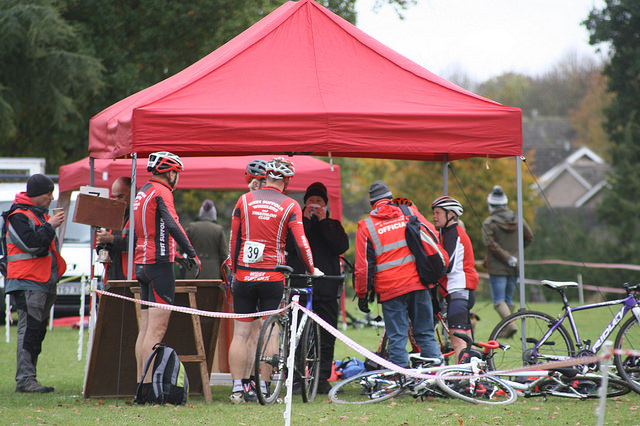 Full results are available on the Eastern Cross website here: http://www.easterncross.org.uk/race16-17-11.htm
Darren Baker 2017