The weekend events started on Friday evening with the fun and friendly but highly competitive Go Tri Aquathlon.  This was a 140m swim in the Moreton Hall Health club outdoor pool, followed by a 1.7km run round 10 Acre Field for all competitors, young and not so young.  The event was well supported and the damp conditions didn't deter spirits.  The field was mainly youngsters and there was plenty of family and friendly rivalry to discuss over a beer and BBQ afterwards.  The event saw many personal victories but a masterclass in swimming from Myles Turner gave him a great start to overall victory in a time of 7mins
The Wheeler's weekend continued with Culford Sprint Triathlon in the early hours of Sunday morning.     There were lots of great performances, particularly from the debutants, and age group wins from Lee Sole, Nicki Broad and Jill Wilshaw.  Pip Moore cliamed overall 2nd with Annie Drugan and Laura Brown taking a fantastic 2nd and 1st podium positions for the ladies.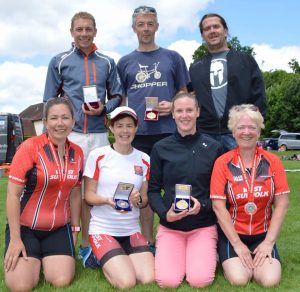 Click here for full results Culford
Many of our youngsters were in action again at the Walden junior triathlon, Safron Walden.  19 in all took on the technical and deceptively oscillating course, made more demanding with a strong breeze. Again, all our juniors performed admirably with the pick of the bunch coming from Ella Stewart claiming a superb 2nd place podium in her first full triathlon.
Click here for full results Walden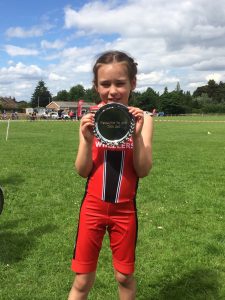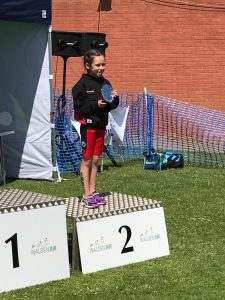 As ever, please use triresults@westsuffolkwheelers.org to send me links, pictures and write ups about your events.