Kings Lynn 10 Mile – 25 September
Three members took part in the time trial which passes South Runcton, Downham Market and Stradsett and finishes at Tottenhill. There was a slight headwind the roundabout then a bit cross and slight tailwind. The winning time was a 20:19, with Wheelers finishing as follows: Martin Pyne in 25:48, David Young in 26:33 and Mark Eastwood riding trike in 29:01. Full results can be found on the CTT website.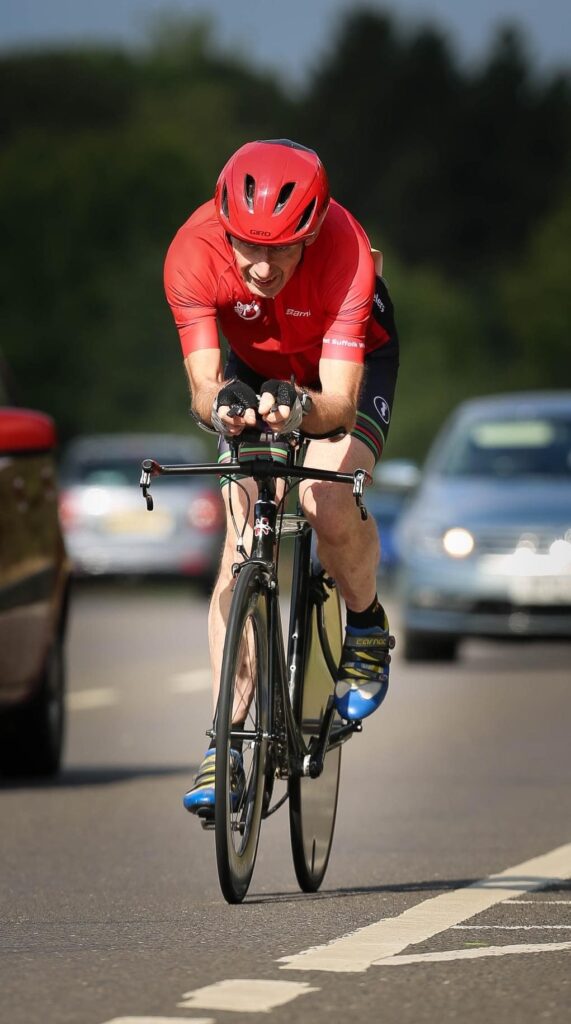 Godric CC 25 Mile – 26 September
Three members took part in this event, with two laps of the course between Redenhall and the chicken roundabout near Bungay. The winning Time was a 51:34. David Young did a 1:09.14, Steven Rue 1:11.06 and Peter Kennedy 1:13.28. Full results also on CTT website.