Clacton Duathlon
The Clacton Duathlon at Holland Haven Country Park was the last Junior event of the year. There were four West Suffolk Wheelers competing (and pictured above). Logan Marsh in TriStar Start, Sam Blackwell in TriStar 1 and Dylan Marsh and Stuart Adam in TriStar 3. It was a little windy at the beach but it was a great event, well organised and well attended. All four boys did well with Sam ending the season on a high claiming another 1st place in TriStar 1.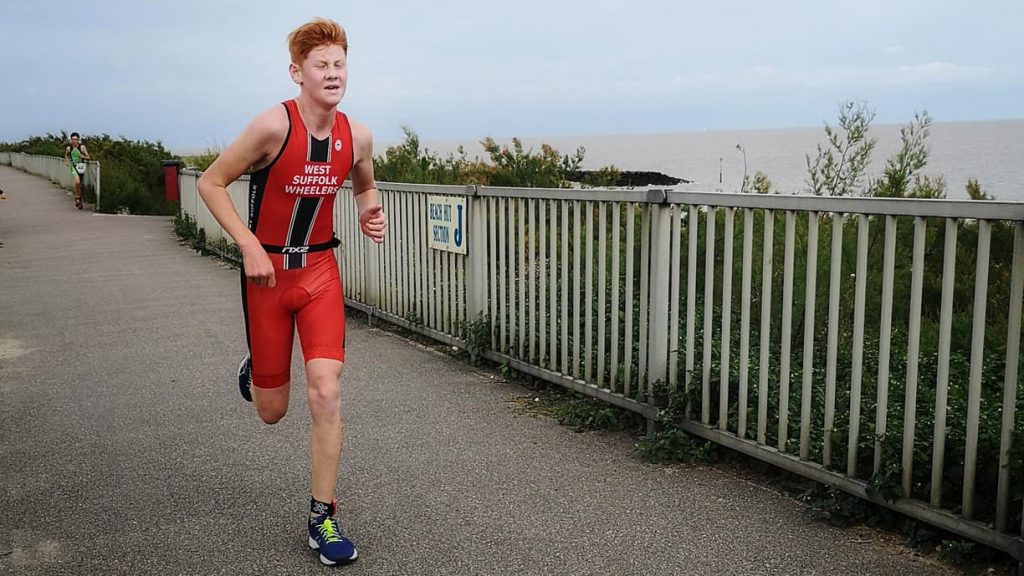 Vitruvian Middle Distance (English National Championships)
Hannah McInroy-Betts raced improved on her placing from last year at the Vitruvian Middle Distance triathlon to take 5th in 4 hours, 51 minutes and 10 seconds. A stunning effort in a national championship event which turned out to be only 30 seconds slower than 3rd place.

St Neots Triathlon
The St Neots Triathlon on 2nd September was a European qualifying event and had a very strong field. Laura Brown was 8th in age group finishing in 2 hours, 33 minutes and 1 second and Scott Williams managed 15th in the age group in 2:16:35.