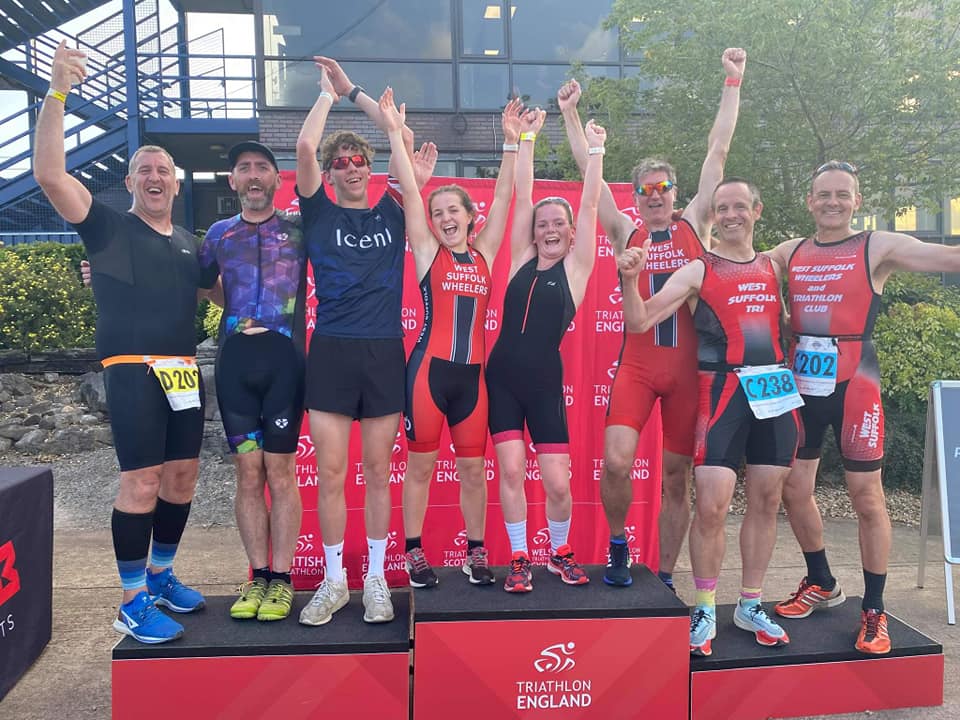 The 28th of August 2021 saw the 29th of running of the National Club triathlon relays. Like so many other things, the event was initially scheduled for August 2020.
The venue: Pierrepont National Water Sport Centre, Nottingham.
Format: Teams of 4 performing mini triathlon relay in relay. The afternoon wave was a mass start of 135 teams including two West Suffolk Wheelers teams.
Initial leg: Open water out and back swim from the western end of the rowing lake.
The bike leg: Three laps of the rowing lake on the fast and flat perimeter road. This is a non drafting course, suitable for time trial bikes.
The final run leg: 5km flat run also circumnavigating the lake. The relay format made for much excitement in transition pens. This element of the race has earned the event the nickname of "Organised Chaos". Only one member of team B had a senior moment here, but his team were very gracious in not going on about it. The gaps between legs allowed for refuelling, recovery and socialising. Both teams avoided mechanical or other dramas and we were extremely happy with our efforts, overall performance and results
Team A were: Darren Sharman, Reuben Smith, Paul Sawyer, and Tim Holding. Team B were: Izzy Free, Ben Flood, Malcolm MacFarlane and Megan Free.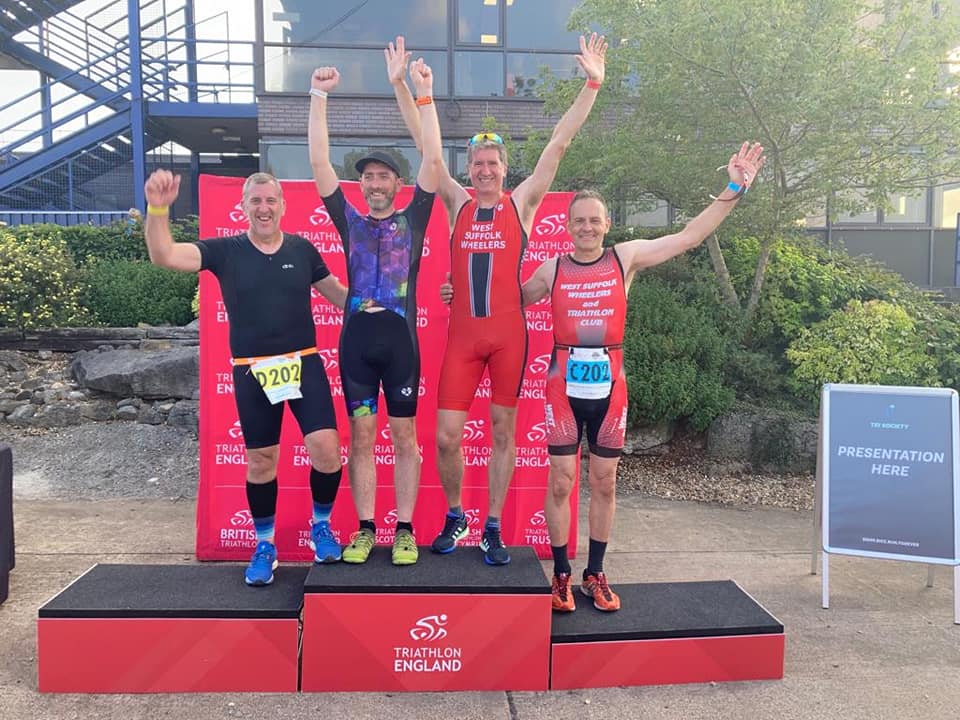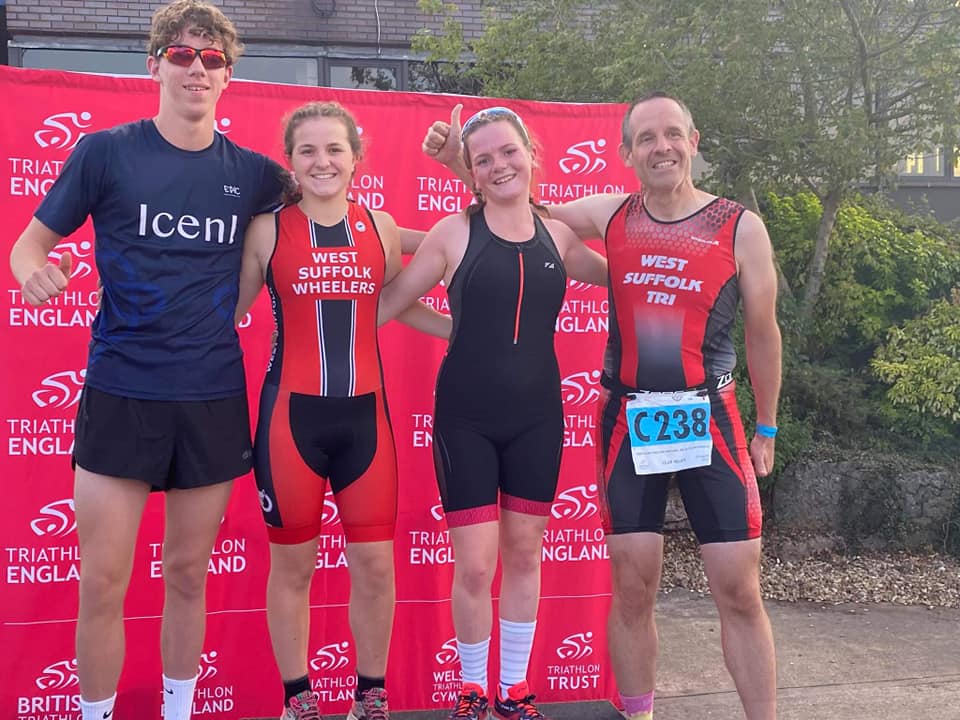 Results. Team B: 56th in a time of 4 hours 5 minutes and 2 seconds. Team A: 73rd in a time of 4 hours 15 minutes 51 seconds. The teams concurred that the event was well organised, exciting and enjoyable. There are already a number of us planning to enter again in 2022. Please contact the triathlon team if you are interested in being involved. For full results and individual timings head to: https://resultsbase.net/event/5894/results?round=15095…