Team members Ray Reeves, Darren Sharman and Thomas Jay-Betts, had an early start over at Box End Bedfordshire, with the first swimmer off at 08:00.
First order of business was to put up the new club gazebo, that not only saved us from sun burn and gave us a great area to keep all of our kit in one place, but most importantly it showed the Wheelers logo off to its full potential, with numerous positive comments made throughout the day.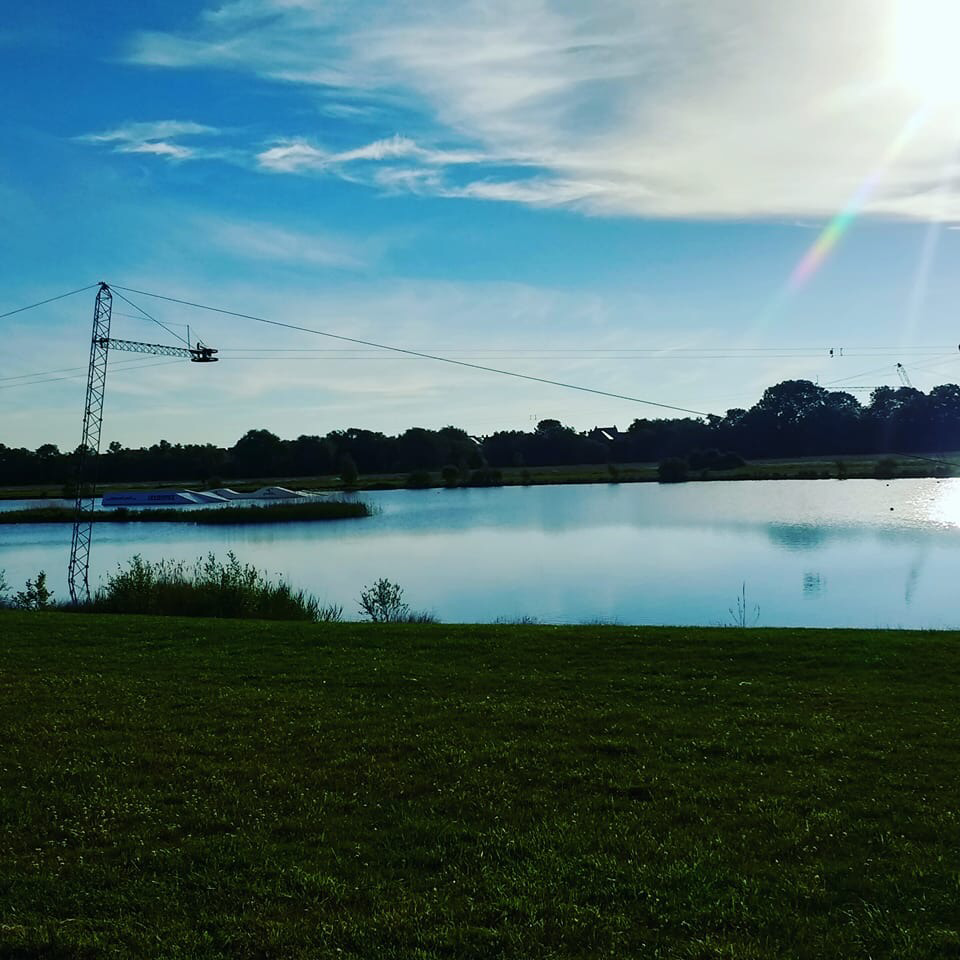 Thomas was in first and once he managed to get through the melee of arms and legs, got into his stroke and put up a good show coming out in the mid-field. With a clean hand-over of the timing chip, Darren was off on his lap of the 750 metre course, again giving a good showing against the other swimmers in the water. Darren handed over to Ray for the final leg of the swim section. On exiting the water, Ray then had to run into the transition area where Thomas was waiting with helmet on and raring to go out into the first 20km bike leg that each would ride. The course was fast, with good quality road surfaces, and only one hill section. That was followed by a very fast downhill drag to the start of the second lap, and then into T2. All three riders had good rides taking back places with each leg completed.
The final section of the relay was the 5km run around the grounds of Box End park. With the grass having recently been cut it made the going sapping on the legs but nevertheless, with all three Wheelers being good and great runners, we made up more places. With smooth hand-overs of the chip on each leg, the days racing was complete. With a total time of 3:16:03 we came in 11th in the "mans" category and 15th out of 67 teams.