Camping out on the finishing straight with the club gazebo in full glory was not only a great vantage position but also a great focal point for our young Wheelers at the increasingly popular Cambridge Junior Triathlon at Impington Village College.
The large Wheelers support, who were the most enthusiastic and certainly the loudest, encouraged many great performances, particularly as we could cheer them all the way home.
Being our youngest in the strong field of over 300, Ella Stewart was the first Wheeler off in the Tristar category.  Following on from her Walden success, Ella was again on the podium in only her second full Triathlon.
Next up were Isabel Moore, Sam Blackwell, Megan O'Brien, Cerys Evans & Evie Flux in Tristar 1.  Again, great performances all round, particularly as many of these triathletes have only just moved up to this larger age category.
The oldest junior age category (youths) finished off the morning session. Kirsten O'Brien and Annalise Verzijl certainly put in fantastic bike legs and roared on by the ever vocal Wheelers support, they both put in a strong finish to the line.  William Harper-Davies and Oscar Endean were last off for the youths  and, as we had already seen every Wheeler finish so well, it now seemed some what obligatory and they certainly didn't disappoint.
The final two categories, Tristar 2 & 3 were underway shortly after the first round of prize presentations.  In Tristar 3, Lyla Endean, Rhian O'Brien, Oscar Woodward, Stephen Herlihy, Sam Evans and Alex Richardson certainly gave us lots to cheer for.  Sibling rivalry was again evident when our Tristar 2s Jess O'Brien, Isabelle Woodward, Tom Verzijl, Bruno Endean & Ashton Richardson were trying to out perform their older brothers and sisters.  With yet another great performance for us to cheer, Cameron Magee finished off the Wheelers contingent in this category.
All of our triathletes absorbed the atmosphere and many of the young supporters enjoyed a handshake and photo with the Cambridge lioness mascot.  So much so that there has been a suggestion that we have our own 'Wolf' mascot.  In fact, it was rumoured, that lead coach Neil O'Brien has his name down for the job already. 😜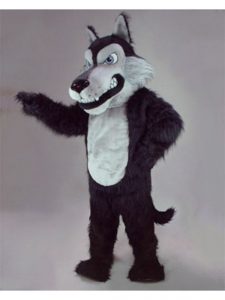 click here for full results Cambridge Junior Triathlon